21 Jul
By Jere "Trey" Hess, P.E.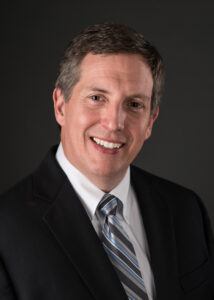 Asbestos: the bane of construction projects and property owners since its first use as insulation way back in 1866. At that time, just a year after the end of the American Civil War, asbestos must have  seemed like a modern marvel. In the 155 years since, asbestos has garnered a somewhat different image as a seriously toxic building material found in ceilings, floors, shingles, and too many other places to list.
In the 21st century, we know that asbestos can cause lung cancer and mesothelioma when inhaled. These days, our attention has turned to safely removing the substance during the renovation or demolition process. But doing so without fully understanding your safety and environmental obligations can pose a few serious problems.
As an ENR top 200 environmental firm, PPM Consultants has seen more than our fair share of asbestos. We've guided our clients through the safest, most responsible removal processes while also shielding them from any action that might compromise OSHA or environmental compliance. When conducting a demolition or renovation project in the presence of asbestos, one may think ignorance is bliss, but in the case of asbestos-containing materials (ACM), what you don't know could cost you and potentially harm others. 
Here's what you need to know about your asbestos obligations.
The Challenges
The presence of asbestos immediately complicates any construction project large or small. Worst of all, myths and rumors about the dangerous substance may lull us into a false sense of safety. It's not uncommon to hear someone claim that asbestos was banned or otherwise not used beyond 1990—a common, and completely wrong, assumption.
Putting faith into alleged asbestos facts could expose property owners to hefty fines. Asbestos must be disposed of in specific ways and in specific places. Failing to meet these obligations could lead one to unwittingly distributing hazardous materials, and claiming ignorance provides no safe harbor.
If you're unsure about asbestos in your building, an asbestos inspection is an absolute must.The licensed and certified professionals at PPM Consultants can help you arrange a comprehensive inspection of your property, preventing any accidental fines or, worse, medical emergencies.
Obligations
Today's industrial leaders are already familiar with OSHA, the EPA, and other local regulatory bodies. What some may not know is how quickly asbestos can transform what should have been a simple renovation or demolition job into something resembling forensic review of a crime scene. 
To meet both EPA and OSHA compliance, property owners must: 
Thoroughly inspect the affected facility to determine the presence and required treatment of ACMs before the demolition or renovation activity

Utilize certified individuals for building asbestos inspections and asbestos abatement activities

Provide demolition notifications to the environmental agency for all demolitions ten working days before demolition activity

Provide renovation notifications to the environmental agency at least ten working days before any renovation activity, including asbestos abatement, affecting at least 160 square feet, 260 linear feet, or 35 cubic feet of regulated ACM

Follow standards and procedures for asbestos emission control in the course of activities and assure proper waste disposal 
At PPM Consultants, we've helped building design firms, property owners, and abatement contractors conduct asbestos inspections, collect samples, monitor air quality, and oversee cleanup. Asbestos creates a razor-thin margin of error for any construction project. Without a professional consultant on your side, it's easy to get something wrong.
Consequences
Where there's actual or perceived negligence, there's potential for litigation, penalties, and hefty fines. In Florence, Alabama, a property owner was fined $7,500 after falsely assuming that a property contained no asbestos. In another case, a salvage operator in Mississippi incurred the same $7,500 fine for beginning demolition without first checking for asbestos. 
Fines are one thing, but federal criminal charges are another. An apartment management group in Colorado found itself on the wrong end of the EPA, resulting in a $100,000 fine on top of serious criminal charges after failing to check for asbestos prior to renovation. The company was placed on probation for 5 years while a senior corporate manager received a sentence of eight months in a federal prison. 
Instances of this sort are—much like asbestos itself—far more common than you may think. 
Take No Risks
The top rule of making assumptions about the presence of asbestos is: don't. If the grave health concerns aren't enough to convince you of the danger, then the fines and federal charges should. 
PPM Consultants can guide you through your asbestos obligations before, during, and after the renovation or demolition process. With a margin for error this thin, the most harmful thing you could do is rush into a project without experts at your side. Serious injury, fines, criminal sanctions, and even death could result from the improper disposal of asbestos—outcomes that are 100% avoidable with proper planning and consultation. 
---
PPM Consultants knows asbestos so that you don't have to
At certain times and in certain places, the circumstances necessitate an expert. By hiring PPM Consultants to conduct or arrange an asbestos inspection, you're giving yourself the peace of mind to know that your project is on track, safe, and compliant with local, state, and federal regulations. Asbestos is no amateur matter. It's lethal, highly regulated, and heavily enforced. For more information about asbestos or about how PPM can help, call 1-800-945-4834 or contact us online here.