21 Jul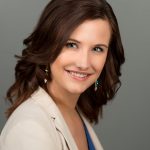 If you work in a commercial, industrial, and/or institutional facility, you are very likely familiar with the Boiler Maximum Achievable Control Technology (MACT) rule, which caused quite a stir several years ago.  The rule can be confounding and daunting to many as each facility has unique requirements based on the numerous classifications.  Now it appears that more changes are in store for the Boiler MACT standard
BACKGROUND
In 2010, the EPA proposed the National Emission Standard for Hazardous Air Pollutants (NESHAP) for Industrial, Commercial, and Institutional Boilers (40 CFR Part 63, Subpart DDDDD) – a.k.a., the Boiler MACT rule.  The rule was finalized in 2011 and has gone through various iterations, reconsiderations, and amendments since.  Boiler MACT affected thousands of boilers at commercial, industrial, and institutional facilities classified as major sources for hazardous air pollutants (HAP).
The rule defined new emission limits for particulate matter (PM), mercury, hydrogen chloride (HCl), and carbon monoxide (CO) for these affected boilers, and emission limits varied based on the type of boiler and if it was new/reconstructed or existing.  New/reconstructed boilers were held to a higher standard and therefore given lower emission limits.  The EPA strived to create attainable scientifically-sound emission limits while also still pushing facilities to implement better control technologies.
Today, facilities demonstrate compliance with the Boiler MACT emission limits through annual stack testing (triennial if pollutant concentrations are below 75% of the limit), fuel analysis, or a combination of both; continuous monitoring of operating limits; and robust recordkeeping/reporting.
Many commercial, industrial, and institutional facilities invested significant capital in installing new control equipment and continuous emissions monitoring systems (CEMS); performing stack tests annually (rather than every two, three, or five years – as before); energy assessments; tune-ups; and fuel analyses.  Some facilities also opted to invest in the decommissioning of existing affected coal-fired, biomass-fired, and/or oil-fired boilers and replace these boilers with new natural gas-fired boilers, which are subject to much less stringent requirements.
WHAT'S HAPPENING TODAY
On July 9, 2020, the EPA announced that it was proposing to amend the Boiler MACT rule, and EPA Administrator Andrew Wheeler explained that the proposed changes will reduce toxic emissions from certain types of boiler units.  The proposed amendments are EPA's response to three remands issued by the United States Court of Appeals for the D.C. Circuit (two in 2016 and one in 2018).
In 2016, the Court ruled that the EPA improperly excluded certain sources from consideration when calculating MACT emission limits.  The Boiler MACT rule defined each boiler subcategory based on a 10-percent threshold, which meant that for a biomass boiler to be classified as such, it had to combust at least 10 percent biomass.  However, the MACT floor analyses performed to determine emission limits used a 90 percent threshold, which resulted in the exclusion of certain units from the MACT floor analyses.  The Court ruled that if a unit is subject to the rule, then it should have been included in the floor analysis.  Therefore, as a response to this remand, EPA is now proposing to revise 34 (of 90) emission limits for certain types of new and existing boilers.  These revised limits will be based on MACT floor analyses that are inclusive of all boilers that are regulated by the Boiler MACT rule.  Of the 34 emission limits, 28 will be more stringent and six will be less stringent.  The EPA estimates that there are approximately 444 boilers that will be subject to the revised emission standards but that only approximately 33 will need to make improvements/changes in order to comply with the new limits.
In order to address the remaining two remands (2016 and 2018), the EPA is proposing to provide further explanation of rationale.  Particularly, the EPA plans to update the rationale for using CO as a surrogate for controlling organic HAPs and updating the rationale for the original determination that setting a CO standard below 130 parts per million (ppm) would not provide any additional organic HAP reduction.  It appears that the EPA plans to keep their stance on these two determinations with a better explanation accompanying them – to the Court's satisfaction.
The proposed rule change has garnered support by Heidi Brock, the president and CEO of the American Forest & Paper Association, and Robert Glowinski, president and CEO of the American Wood Council.  Both laud the proposed rule changes as being attainable and reasonable while providing further clarification to affected facilities.
The EPA will accept comments on the proposed amendments for 60 days after it is published in the Federal Register.  We will continue to keep an eye out for and keep you updated about these proposed changes and what they mean for industry.
Contributed by:
Annie McIlwain
District Manager, Jackson, MS Office
(601) 956-8233