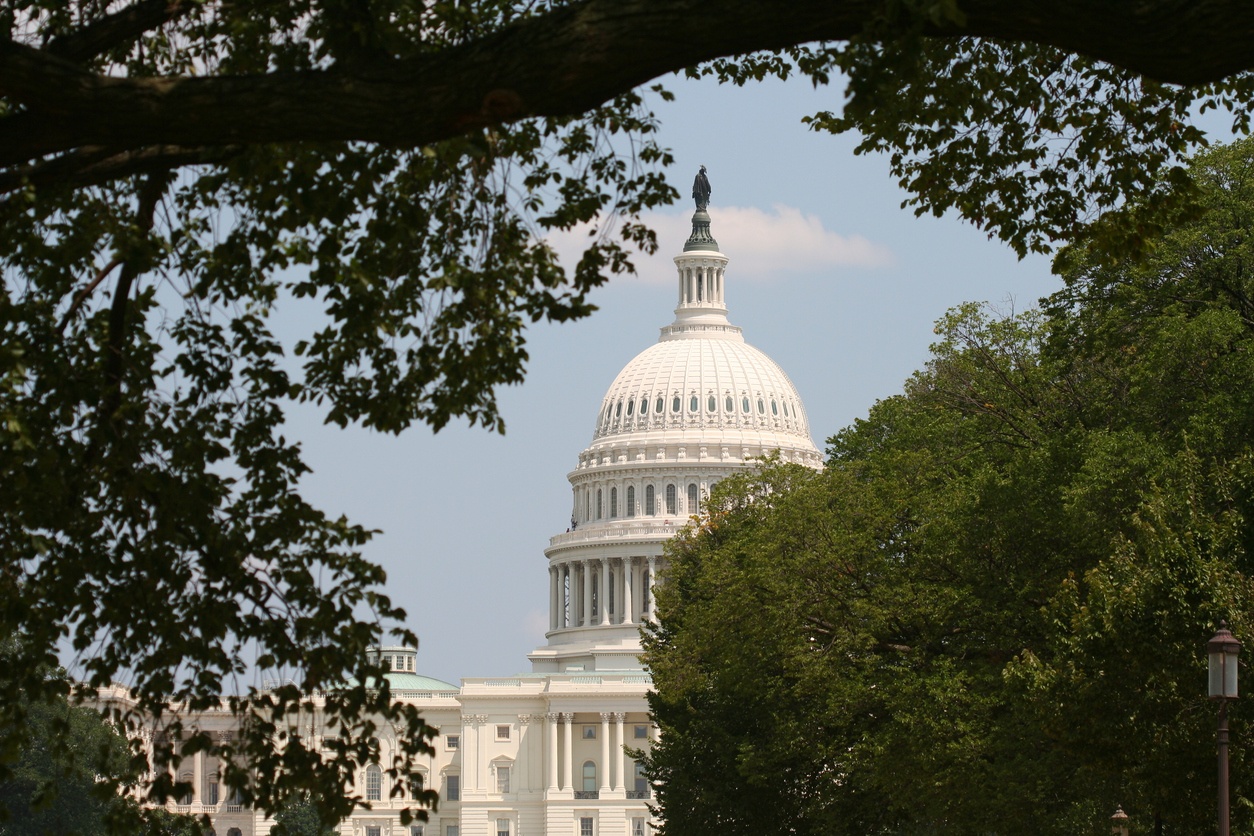 11 Mar
Regardless of political affiliation, every change in America's executive leadership results in a period of uncertainty. Trying to navigate the incoming administration's policy agenda pertaining to X, Y, or Z can have us scrambling for crystal balls and shaky forecasts for the future. 
Broader uncertainties aside, with the Biden administration there's no doubt that environmental regulations and the drive to address climate change will rapidly impact the commercial and manufacturing sectors–to name only a couple. Keeping track of the resulting EPA regulations, trends, and compliance issues will require near constant vigilance and an open mind for opportunity. 
Already in the first months of the Biden administration, we've witnessed countless big fireworks signaling numerous policy promises, emissions goals, and industry-altering standards. 
As an ENR top 200 Environmental Firm, PPM Consultants has a quarter-century track record of following and guiding the implementation of breaking-news environmental policy to the benefit of our commercial and manufacturing clients. 
While we can't predict the future, we can observe the definitive markers of change we've already witnessed from this young administration and make several careful predictions about potential hot-button issues.
From rejoining the Paris Agreement to canceling the Keystone XL pipeline, transitioning to clean energy and the disposal of topical hazardous waste, here's what the future may hold for both the big and little guys in American industry.
General EPA Policy Shift
Under the Trump administration, EPA officials embraced a principle of "cooperative federalism." Under this direction, the federal government relied on state-level environmental policy and enforcement with a more "hands off" federal approach. Understandably, a sharp decline in federal enforcement cases followed.
The Biden administration has signaled its willingness to take a more aggressive approach at the federal level. It is also anticipated that a tool of federal enforcement discouraged by the previous administration–that of Supplemental Environmental Projects (or SEPs)–will again enjoy standard usage under Biden's EPA when resolving civil action and achieving environmental justice goals. 
Predictably, this will result in increased federal enforcement across the board.
Regulation Revision/Implementation
As they hit the ground running, the Biden administration and its key allies in Congress have indicated support for increased regulation in the following areas:
Updating the

National Environmental Policy Act

(NEPA) with special regards to the review of projects with significant environmental impacts

New emissions standards for the oil and natural gas sector

A review of certain provisions in the

Clean Air Act

which may broadly reclassify sources of air pollution

Revisiting (and likely rewriting) the Trump administration's

Affordable Clean Energy Rule

which replaced a stricter Obama-era policy

Stricter coal combustion residuals (CCR) and coal ash disposal regulations
If one or all of these examples seem unrelated to your specific commercial or manufacturing business, we must admit that they do still illustrate an evident trend. Under the Biden administration, EPA enforcement and regulation will become more wide-reaching and, it follows, somewhat more severe.
Incidentally, while previous administrations focused on hot-button chemical and manufacturing byproducts such as micro-plastics or carbon emissions, the Biden administration may shift its focus to yet another common hazardous waste product. PFOAs and PFASs (polyfluoroalkyl and perfluoroalkyl acids commonly used in manufacturing) are receiving extra attention under this new administration and may be tightly regulated moving forward.
Executive Orders
Several executive orders signed into law under the Trump administration will likely see a reversal under President Biden.
The Trump administration aimed to reduce the overall total of industry regulations with E.O. 13771 which directed every agency to identify and eliminate two existing regulations for every new regulation adapted. While far from the only executive order to face the chopping block under the Biden administration, this action is indicative of the environmental regulatory philosophy the U.S. will face over the next four years.
As old executive orders fall and new executive orders are issued, we will almost certainly see an increase in EPA regulations and enforcement powers.
Climate Focus
The Biden administration has made no secret of several policy goals. Biden has named John Kerry as the US Special Presidential Envoy for Climate, a position popularly called the "Climate Czar." Given Kerry's track record with the Paris Agreement, it's likely that he'll lead the charge for stricter industry regulations. 
The Biden administration has also advocated for reduced emissions nationwide, claimed the federal government will no longer use combustion engine vehicles after the year 2035, and prioritized "clean energy" initiatives and technology such as solar panels and wind turbines.
Some major industry players have pledged to follow along with Biden's climate agenda with General Motors aiming for an all electric vehicle lineup by 2035.
As more regulations become law and sustainable trends grow in popularity, we'll likely see more early adapters like GM jump willingly aboard to keep pace with change and excel in their industry.
What It All Means
Nearly a century ago, horse breeders and carriage makers found themselves in sudden competition with so-called "horseless carriages." While the new trend of the automobile seemed laughable at the time, derided as being "too expensive" or "impractical" to take seriously, within a decade many of those same breeders and carriage makers were out of business.
What happened? How did the automobile so rapidly surpass the more common horse and carriage as the main mode of American transportation? Inevitably, industry leaders with vision saw the writing on the wall, and rather than resisting change, they dedicated themselves to adapting to it as quickly as possible. They supported a new, modern infrastructure which transformed lawless dirt lanes into paved and regulated streets, highways, and interstates.
Sustainability and a focus on climate are not going away any time soon–and certainly not in the next four years. Those in the commercial and manufacturing sectors who adapt quickest will succeed sooner and stay in business longer. 
At what is hopefully the tail end of the COVID pandemic, industry leaders with vision are again invited to see change as an opportunity–something that can create jobs, drive innovation, and open up new avenues for leadership never witnessed before.
PPM Consultants can help your business evolve at the same blistering pace as the changes to environmental regulation, keeping you compliant and secure in the knowledge that you've done what's necessary to thrive under the Biden administration and the administrations of the future. 
Occasionally, rather than stifling us, change can inspire growth. The new administration's focus on climate is one such opportunity and PPM Consultants is here to help you make sense of our changing world.
Let PPM Consultants handle shapeshifting regulations so you can handle business!
PPM Consultants is dedicated to keeping track of the day-to-day changes in environmental regulations that affect your industry and others. As new policies, legislation, and executive orders fly out of Washington D.C., PPM will be here to help you catch, consider, and implement those changes to keep you up to code and your business booming. For more information about what PPM can do for you, write to us here or call 1-800-945-4834 today!