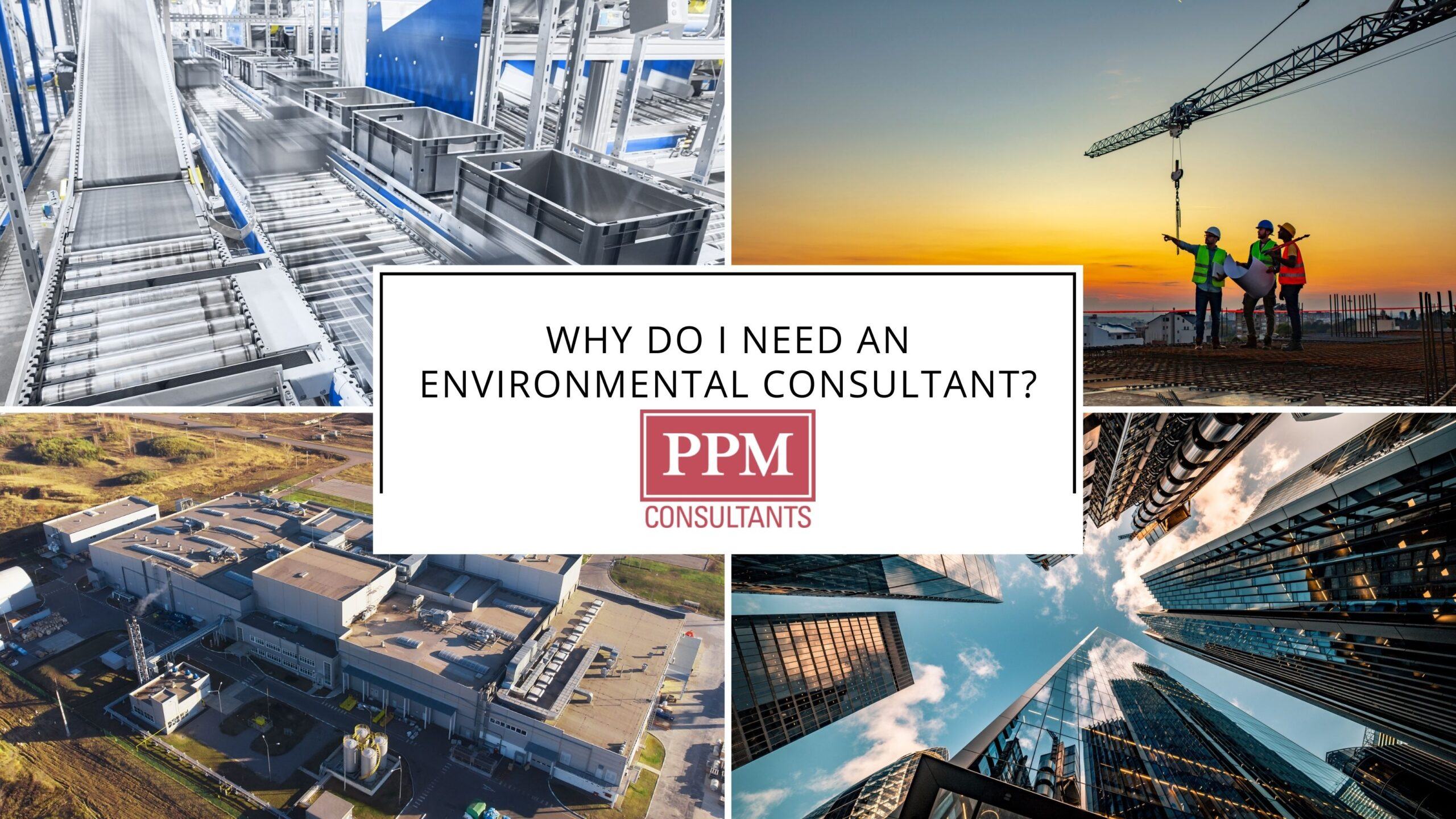 01 Feb
Let's face it – environmental issues can be complex and challenging to manage.
If you are a manufacturing or commercial business, you are likely to face several environmental complexities at some point. Moreover, these complexities evolve as regulatory matters change with governmental philosophy shifts. Also, scientists are releasing their latest theories every day about how operations like yours could potentially impact the environment. 
At PPM Consultants, we recognize that our clients are not in the business of environmental compliance, yet must operate their business in a competitive fashion while striving to maintain compliance with these ever-changing rules and regulations. These complexities can sometimes be foreign and difficult to manage without assistance from a trusted partner who deals in this every day. 
From complicated regulations to emergency response, our efficient, cost-effective solutions ensure that our clients remain compliant while keeping their business and production goals on task. 
With that in mind, here are three reasons you might need assistance from environmental professionals like the ones at PPM Consultants.
Well-connected environmental consultants can speed up permitting and compliance efforts
PPM Consultants focuses on simplifying the complex for your organization. We can identify areas of non-compliance and create a path for long-term compliance. We achieve this compliance by conducting audits and preparing an effective plan that meets all regulatory requirements. 
In the event that you face operational complications because of environmental violations, we can step in and develop a mitigation strategy that addresses all of the relevant regulatory concerns. From air, water, and waste permitting to full multi-media environmental compliance audits, we properly and thoroughly assess potential problems. We also come up with solutions and develop a risk-averse economically-sound strategy to bring your facility into compliance–quickly and efficiently. 
Environmental consultants can assist with the transfer of real estate assets
Whether you are acquiring or divesting, proper due diligence associated with the transfer of real estate requires comprehensive environmental compliance audits from qualified environmental consultants. 
For the seller, due diligence transactions often uncover potential problems. The diligence process may also present the need for some type of environmental corrective action. Therefore, it benefits the seller to mitigate environmental risks on the front end to the greatest possible extent. This mitigation helps avoid late transaction surprises and quickly moving to the closing.
PPM Consultants offers a broad range of environmental assessment and due diligence consulting services related to the transfer of real estate. These services range from Phase 1 Environmental Site Assessments to full risk mitigation and corrective action on mergers and acquisitions. 
We offer our services to financial lending institutions, insurance companies, Real Estate Investment Trusts (REITs), and other investment companies, as well as individual purchasers or sellers of industrial, commercial, or residential property. 
Our environmental team will perform a thorough investigation of all relevant concerns at your site while working to keep the costs of site assessments and/or compliance audits as low as possible. We take care to remain within the scope of the project and collect the necessary information with the minimum number of mobilizations. 
We also provide clear, direct communication regarding any environmental concerns that may significantly impact closing or affect your scope of work.
Environmental consultants can mitigate your liabilities 
When an emergency occurs, many of our clients depend on PPM Consultants to be on the scene to protect their interests. The nature of an emergency response incident requires a unique blend of skills to protect human health and the environment, minimize potential liabilities, and control costs. PPM Consultants routinely provides professional assistance on such incidents to clients' business, industry, and government.
When this happens, you'll want to look for an environmental consultant experienced in responding to emergencies with seasoned professionals and experienced technicians. By acting diligently and using proper methods and sound science, the long-term liabilities can be managed and mitigated. In general, these methods include the initial response to protect the public first and foremost. Then, we follow up with a plan of containment, full assessment including quantifying risk, and the development of a strategy and timeline for final remediation and closure. 
Let PPM Consultants serve as your long-term environmental services consultants
At PPM Consultants, we have over 27 years' experience providing services to manufacturing, commercial, energy, and government clients. We've handled 29,000 environmental projects, worked in 26 states, and have a staff with 30 plus years of experience in the environmental services space.
If you're looking for an environmental services partner, you should know that we have an unwavering commitment to exceed client expectations in every facet of our service. PPM Consultants solves each environmental puzzle simply by never losing sight of the bigger picture. Our proven success is represented by the number of long-term client relationships we enjoy!
For more information on working with us, give us a call at 1-800-761-8673, or fill out an online form here.